Saturday, November 01, 2008
NOOOOOOOOO!
NOOOOOOOOOOOOOOOOOOOOOOOOOOOOOOOOOOOOOOOOOOOO!
Maybe it won't be serious, maybe it'll only be a couple of games, but still:
NOOOOOOOOOOOOOOOOOOOOOOOOOOOOOOOOOOOOOOOOOOOO!!!!!
In summary: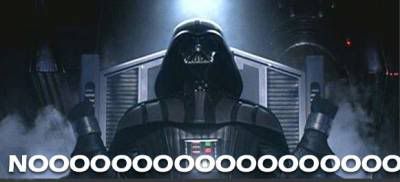 Labels: 2008-09 Postgame, Devils Issues, Devils Legends
Comments:
Don't jump all over me for this - simply the way I saw it. I thought Marty felt the Devils we in control and decided to give the game to Weeks. The Devils seemed to have it in hand and just scored two quick ones. Marty is a character and this would be in his bag of tricks. Marty is most likely fine and will start against the Sabres. Weeks played well enough to get a start against the Lightning.
With all these injuries, could the trainers or even the strength and conditioning coordinators be at blame? I know many of them are "bang bang" injuries, but now that Marty is hurt (and it was very hard to discover what happened when he got hurt), there is some concern that maybe the players aren't getting the proper care they need after games with those "bumps and bruises." Just something to think about...
Post a Comment
<< Home