Thursday, July 26, 2007
Sutter's Helpers: Robinson, MacLean, and Albelin
You write one essay defending Colin White and you know what you miss? Brent Sutter announcing his coaching assistants for the upcoming season.
The official Devils website has the full story on the Sutter's coaching staff.
Larry Robinson returns from being a "special consultant" to being an official assistant; John MacLean returns as an assistant coach again, Jacques Caron remains the goaltending coach, and Tommy "Scott Swedens" Albelin returns to the Devils organization not as a player (I know, I know, some of you are surprised by that - me too) but as a coach. What of assistant Jacques Laperriere?
Joe Betchel of 2 Man Advantage
has found out that he will go to Lowell to help develop their defensemen, something that should definitely be positive for Mark Fraser and Sean Zimmerman.
Joe has his own thoughts about the coaching staff decisions
, so be sure to check that out as well.
I think these are excellent decisions. My one concern about Sutter was his lack of NHL experience - in that this is his first coaching job in the NHL. The assistant coaches will more than help Sutter acclimated to the Devils organization. Robinson has been with the organization for a while, John MacLean has been a Devil for the majority of his playing career and has risen to the role as an assistant coach, and Tommy Albelin knows New Jersey all too well. Can they replace inexperience? Not completely, no. But they'll help Sutter out; especially Robinson who has been a NHL head coach.
Sutter understands this and that's definitely a good thing, check out these quotes from the announcement:
"I told Lou this right from the start, that if we can keep it inside the organization, let's keep it there, because they know what the front of that jersey's all about," Sutter said. "And if we have those people why would we have to go outside? I'm very excited about the staff that we've named."
On Robinson and MacLean:
"I know him [Robinson] as a person and I know how respected he is inside the dressing room with everybody, and he, to me, is a great piece of the pie on this staff," Sutter said. "I was excited when he committed to doing this, just because of the knowledge that he has of the game. The head coaching experience and all the success he's had, I think it's a tremendous asset to have on your staff."

...

"I am thrilled and honored to have Johnny [MacLean] come back and be an assistant coach," Sutter said. "He bleeds New Jersey Devils. He played the game the way the game the needed to be played. Every night he put it all out there, and again he's someone that's huge for this staff."
I'm actually very pleased that Robinson and MacLean in particular were named assistants, and not just from the quotes above (though those are good reasons - Robinson's experience and MacLean bleeding Devils red). MacLean being behind the bench allows for some continuity from last season in terms of the coaching staff. Robinson's reputation as a coach is that he's not a hard disciplinarian - a player's coach, if you will. He'll provide a direct contrast to Sutter's supposed tough means and ways behind the bench. It's not unlike a good cop, bad cop situation. Albelin?
He'll be up in the press box, it seems (not a new thing for Tommy in New Jersey):
"I wanted a guy that can be upstairs during the games, and to have someone like that you need someone with a real good knowledge of the game," said Sutter. "We needed someone that can come down and communicate things between periods to the staff and be a teacher on the ice during practice. I think Tommy fits all those needs perfectly, as far as what we were looking for."

I wish the new coaching staff the best of luck in the coming season; I'm confident that it'll work out well. Good luck also to Laperriere in helping the development of defensemen down in Lowell - from what I understand, they need it.
Labels: 2007 Offseason
Wednesday, July 25, 2007
Defending Colin White
Over the years, a constant point of contention among Devils fans is the effectiveness of one (1) John Colin White. Concerns, if not outright complaints and lamentations, over his contract, his defensive play, and his tendency to take some really stupid penalties. I've noticed that those three aspects of the large defenseman from New Glasgow make one wonder whether he should even be on the Devils. That he harms the team more than helps it. Since there is nothing else to do, I would like to take a stab at defending in Colin White.

(Note: There's no particular post, blog, message board, person, etc. that I'm referring to. It's a general complaint I've noticed over the years. As usual, this is not personal.)

In my opinion, White was pretty much the best physical player last season in that he does more than just put the hurting on opposition forwards. He is fairly reliable in terms of injuries, with this past season being the first one where he did not play at least 70 regular season games (he played 69 in 2006-2007). He is a defensive defenseman who averaged 22:37 of ice time last season, so it's clear he plays a good amount of minutes. Going back 5 seasons, White averaged 21:48, 21:01, 19:40, 20:06, and in his first full season 19:06 in the 5 seasons prior to last season. I have to note in the last three average time on ice, White was definitely the fourth defenseman on the team so as other players retired (Scott Stevens) or signed to a different team (Scott Neidermayer), White's role on defense got larger. That said, he's never been a top pairing defenseman for a whole season - as those average ice times are either third or fourth highest on the team. From this, I hope I have established that Colin White is a defensive defenseman who uses his size and has had a general increase in ice time in his career - suggesting that the coaching staff feels he can handle the increased defensive responsibilities that comes with more minutes.
I apologize for the long description of Colin White, but I feel it is always important to establish how a player actually plays as opposed to attacking him for what he is not. That wouldn't be fair nor prudent to this discussion.
Let's tackle the issue of his defensive play. Now, I think it's important to state that all players are going to have bad nights. Even Nicklas Lidstrom, arguably the best defenseman of this era, had nights where he finished a -4 and looked out of place. So if your main beef with Colin White is how he played poorly on March 14, 2007 against Pittsburgh (a crushing 3-0 loss that included a Jarkko Ruutu goal), I can't agree. You can't judge a player over one game.
Again, based on the amount of ice time he receives as well as the fact that he was part of a defensive unit that gave up only 28.4 shots on average per game (tied for 6th best in the NHL), you can't say the White consistently harms the team. Speaking of shots average per game, which I think is a good stat when looking at a team's defense, let's look at how the Devils did since 2000-2001 (White's first full season). Since 2000-2001, the Devils' defense allowed an average of 24.7 (2nd overall), 23.2 (2nd overall), 23.6 (1st overall), 24.4 (2nd overall), and 29.3 (10th overall) shots per game. The increase in average shots against can be attributed to the loss of Scott Neidermayer and the Devils adjusting to that very large loss on the blue line. I also think that perhaps the changes to the game since the lockout had an effect, as offenses became more open since 2005 (the season where the Devils let up an average of 29.3). My point is that Colin White was a second pairing defenseman on all of those teams and with increased ice time; the team defense letting more shots go through to Martin Brodeur can be attributed to other factors. Moreover, from what I've seen of the Devils, it's not Colin White who constantly misses coverages (unlike, say, Brad Lukowich) nor is he a turnover machine. White only had 44 giveaways last season (third behind Brian Rafalski's 80 and Paul Martin's 68). Related to what I stated earlier, White is a physical player, with two stats suggesting his use of his size helps on defense more than it harms: his team-leading 174 blocked shots (tied with Chris Phillips for 12th most in the NHL) and 168 hits (25th in the NHL, 48 more than 2nd place Erik Rasmussen). Overall, I'd say Colin White is a solid defensive defenseman who adds a physical element to a blueline that after White "boasts" Richard Matvichuk and Johnny Oduya in terms of big players (not to mention new signing Vitaly Vishnevski).
Now, you may agree with all that but what about the penalties? I'm not going to argue that White does not take stupid penalties. White definitely commits some infractions that makes my head scratch and wonder why any player would do something so obviously dumb. What I will argue is that White has improved significantly in this regard. In his first full season, White had 155 penalty minutes over 82 games - an average of roughly 1.89 minutes per game. Since then, White's penalty minute totals over his career have declined with each season: 133 minutes over 73 games in 2001-02 (1.82 minutes per game); 98 minutes in 72 games in 2002-03 (1.36 minutes per game); 96 minutes in 75 games in 2003-04 (1.28 minutes per game); 91 minutes in 71 games in 2005-06 (1.28 minutes per game); and 69 minutes in 69 games last season (1 minute per game). While dumb penalties are never good, White has made an effort to cut down on the total number of penalties (in minutes) he takes, which is definitely good. For example, last season's 69 minutes are bolstered by a particularly nasty December 14, 2006 game against Boston where White picked up 19 minutes in his only major and misconduct penalties of the season. Take that out and White actually averages less than a minute per game in penalties. So, no, I can't defend some of the stupid slashing and hooking (among other infraction) calls he takes; but White's been taking fewer penalties overall which hurts the team less in the long run. Will White continue to take fewer penalties? Maybe, but the fact that Colin White has improved this much in his career is a testament to the Devils' focus on discipline.
Lastly, we come to his contract. Supposed you fully agree with me that White's a solid defensive defenseman who is arguably the best physical presence on the Devils' blueline, that he's a second pairing defenseman who is improving his worth to the team by blocking shots, throwing hits, being positionally sound in general and even is taking fewer penalties with every season.
Fine, but is he worth $3 million until he's 34 (White will turn 30 this coming season)?
This is where things get a bit murky since you have to make comparisons at this point. Relative to the Devils alone, White is actually a bargain at $3 million/year, in my opinion. Again, he's the the best defensive defenseman on the team (unless someone would like to make the case for Richard Matvichuk) and the best at being physical (the shot blocking and hit stats support this). Since no one on the team seems to take over White's responsibilities and his role in the team in the near future, the smart thing to do was to give a long-term contract. $3 million/year for that seems fair, especially if White continues to give a solid 21-22 minutes a night while still playing like the big man that he is.
Relative to the general market, it depends on who is a good comparison with Colin White in terms of their role (2nd pairing defenseman, primarily defensive, etc.). Toni Lydman has comparable numbers in terms of blocked shots, hits, offensive numbers (OK, Lydman has more points, but by no means he's an offensive defenseman), and average time on ice. According to NHLSCAP,
Lydman stands to make just under $3 million this coming season and just over $3 million per year in the next two seasons.
Derian Hatcher is another big, physical defenseman with the exception that he plays on Philly's first pairing.
While in the twilight of his career, Hatcher is making $3.5 million per year over the next two seasons.
I rate Brad Stuart as being better than Colin White, but the two play similar styles and
Stuart stands to make $3.5 million per year with LA.
While you can argue that you can't compare White with any of these three, my point is that $3 million or a little more for a good second pairing-caliber defenseman or a physical, defensive defenseman is definitely not unheard of. In short, it's a defensible contract.
Anyway, I'm sure this won't convince some Devils fans who think Colin White is what's wrong with the Devils. However, I hope I convinced other Devils fans that Colin White is definitely not a bad defenseman, who is not an overpaid stiff, and is not a consistent penalty machine (though his decision making for some infractions are certainly worth questionining). Thanks to
NHLSCAP
for providing the Internet with salary information and
NHL.com
for all of the stats (going back to 2000-2001).
Labels: Devils Issues
Friday, July 20, 2007
More Misc.
Sunday, July 15, 2007
John Ferguson Passes Away
John Ferguson has passed away at the age of 68 yesterday, as reported by TSN.
While not related to the Devils organization, John Ferguson was involved in all aspects of the game of hockey as a player, a coach, a general manager, and a scout. Tough as nails, but far from being the stereotypical goon - Ferguson was a very competitve and talented player and his passion for hockey stayed true well after his NHL career ended.

My condolences to the Ferguson family for their loss.
Friday, July 13, 2007
It's Sutter (Updated)
Anyway, I got the Star-Ledger right in front of me and their reasons for why Sutter is a good fit for the Devils is as follows:

1. No-nonsense personality
2. History of winning. Winning as a player with the Islanders in 1982 and 1983, winning as a coach with Red Deer winning the WHL and Memorial Cup, and internationally winning with two World Junior Championship titles (as a coach, I assume).
3. He's a Sutter - which means grit and skill will be favored.
4. He's learned from legendary coach Al Arbour, whom Sutter played for during his time on Long Island.
5. No fear - how this is different from #3 is beyond me, but whatever.
All good reasons, I'm more confident about the signing. After all, while I still think Pat Burns is the best man for the position, aspects of Sutter are Burns-esque. Also, Lou generally knows what he's doing when it comes to personnel decisions, so this signing will likely turn out well.

Some notes from Chere's article are of interest: Lou has talked with Zach Parise and Parise hopes to sign a new contract soon. Paul Martin's contract talks are just that right now: talks.

No idea how well covered the press conference will be; but hopefully it'll just be to announce Sutter as the new head coach. I don't want any surprises or anything like that.
Labels: 2007 Offseason
Thursday, July 12, 2007
Cloud Nine in 1995
Given that this is the offseason, now is a good as time as any to take a look back to the past with the help of some now incredibly old merchandise. Just for the fact it's a VHS tape that is 12 years old, it's probably worth getting now before you can't get it anymore. That said, let's take a look at how the Official 1995 Stanley Cup Championship Video stands up from an entertainment and historical perspective.

Heaven begins with a standard opening and titles. Manufactured and marketed by USA Home Entertainment, available only in English with closed captioning, mono-compatible, produced by Glenn Adamo (executive producer), directed and also produced by Kenneth Rosen, narrated by Jim Fagan, and starring your New Jersey Devils. Still of Scott Stevens with a classic expression of triumph on his face holding up the Stanley Cup, title of
Heaven
, and then we cut to black. And the first thing on the video proper takes Devils fans straight to hell. Game 7 of the 1994 Eastern Conference Finals. I should not have to explain why it's horrifying but it's there. The highlights rolling as I try to not to throw up in my mouth (aside: I was successful), followed by some player interviews. Stephane Richer states it haunted him throughout the season, then coach Jacques Lemiare states that you have to look towards next season, and a number of Devils state how tough that loss was (a feathered-haired Scott Stevens, a mulletted Claude Lemieux, and a very young Martin Brodeur).
Cut to the 1995 season and good job on the video completely ignoring the lockout that resulted in an abbreviated regular season. This is a tape about the Devils, not a contract bargaining agreement. The tape then displays the Devils talking about teamwork, Lemaire discussing how the players bought into the system (the "dreaded" neutral zone trap), and Lou himself stating that success comes when all the individuals give their best. Highlights of the Devils doing well adorn the screen, showing us of a time when Bobby Holik was a fourth line center, #23 meant Bruce Driver, Neal Broten and Bobby Carpenter were the top centers, and Martin Brodeur, Sergei Brylin, and Scott Neidermayer were all young players.
Heaven
then throws us a curve by showing the Devils being scored on, hit hard, and scored on again - the narrator stating the Devils fell to ninth place during the season as injuries took their total.
Heaven
continues to remind me of pain again with more shots of the Rangers (Mark Messier vs. Bobby Carpenter in the faceoff - gee, no mis-match there) with Jim Fagan stating that big loss to the Rangers was the low point of the season. You know, for a highlight video celebrating a team's success,
Heaven
isn't afraid to show the Devils' warts.
Neither are the players, they were candid about how the team didn't have a Yzerman or a Lindros or a Federov, the offense had to come from everyone. Then the regular season highlights start properly with some big saves by a young Martin Brodeur and Chris Terreri, goals coming from such luminous scorers such as Neal Broten, Shawn Chambers, and Valeri Zelepukin. Some shots of the Crash Line (Mike Peluso-Bobby Holik-Randy McKay) doing what they do best plus a sweet goal by Randy McKay after fighting through some heavy obstruction. Cue up some Van Halen, some cheesy video special effects, and highlights just keep coming at you until we hit a stop.

Playoffs are now the focus and rightfully so, this is a highlight tape celebrating the Devils' Stanley Cup win. Therefore, the focus should be on the second season - the most grueling 16 wins the Devils would have had to earn back then. Narrator ominously states the Devils would be trying to be the first team to win the Stanley Cup without home-ice advantage in over 28 years. Yep, the Devils were a #5 seed if I recall correctly. If message boards and blogs and such were prevalent then as they are now, the worry, concern, and pessimism would be so thick, you could cut it with a knife. And why not? The first round was the Boston Bruins - starting in the Boston Garden; a team boasting Cam Neely and Adam Oates up front and Ray Bourque to lead the defense. On the other hand, the Bruins could "boast" of Blaine Lacher in net. Sure he had a good season that year but this postseason was a sign of poorer play to come and the Devils put the goal judge to work - netting 5 in game 1. More impressive was Martin Brodeur. Mind you, this was his sophomore season and he was hot all throughout the playoffs - not only earning a shutout in game 1 (the first ever postseason shutout in Devils history) but a second straight shutout. The Devils went onto win the series, holding momentum through the series despite losing game 3 to Boston.

Next up was the Pittsburgh Penguins, featuring a mullet named Jaromir Jagr, guys like Ron Francis and Luc Robitalle, and Ken Wregget. More of the same, the Devils win games on the road against Pittsburgh, drop one or two here, and the Devils persevered despite obstacles in their path (late fluke goals, etc.). This series had one sweet highlight of Scott Stevens taking a slapshot from the neutral zone, racing for the rebound, and putting home the rebound in overtime to win Game 2. A crucial goal, indeed. If I recall correctly, Claude Lemieux made this series his own - shadowing Jagr to prevent him from scoring a ton of goals and scoring quite a few goals himself (I want to say 6 but I'm not sure) in the series. One thing you have to say about the 1995 Devils was not just that they were a defensive hockey team, but the goals came from all over. Some nights it was the defense (Bruce Driver, Shawn Chambers, Neidermayer, etc.), other nights it was players like Stephane Richer and John MacLean, other times it was Neal Broten and Claude Lemieux, and some nights it was seemingly a hodge-podge of Devils putting biscuits in the basket.

Now if you want to get a full understanding of what hockey was like in 1995, this highlight tape does a good job of showing that hockey back then was a lot rougher. The goals weren't as pretty, the goaltenders weren't so dominant - though a lot of the highlights show Brodeur making a lot of tough saves, for a guy in a defensive system, he had a
lot
of work, and most obviously a lot of hits ranging from clean but hard to questionable to the level of "you got to be kidding me, ref, that's got to be a call!" And the hitting was definitely highlighted in the third playoff series given attention to in
Heaven
. The Philadelphia Flyers. The Spectrum, the LEGION OF DOOM, and solid goaltending from Ron Hextall. Yes, that Ron Hextall. Hey, the Flyers were really good in 1995 with a very productive first line centered by co-MVP and a healthy Eric Lindros, with John LeClair and Mikael Renberg on the wings. They were the Legion of Doom, guess where Claude Lemieux's assignment was? Yep, right on shadowing LeClair. Not that you would know from the highlights, which were full of late hits, shoving, and some absolute painful looking physical play. They aren't kidding when they say the road to the Stanley Cup is a long and painful one.
Heaven
shows that while the Devils were beaten hard, they were never intimidated and won games 1 and 2. However, they aren't shy in stating that the Devils rested on their laurels when the series went back to NJ. As you can guess, the Flyers soundly beat the Devils in the next two games. Highlights show even further physical play including one where Craig MacTavish - most famous for being the last player in the NHL to play without a helmet - getting hit onto the boards and then hit again to fall off and hit his head on the ice. Ouch, indeed. As you can guess, the Devils were valiant in defeating the Flyers again and again to take the series in 6 and move onto their first Stanley Cup Finals in franchise history. Lou is happy, then governor Christie Todd Whitman was pleased, and the Devils were elated.
Then we get to the "meat" of the video, the Stanley Cup Finals series. The Detroit Red Wings were the best team in the abbreviated season and the series would start at the Joe Louis Arena. The Red Wings haven't won a Cup in over 40 years back then and they were hungry. And the Devils gave it right to them in Game 1, holding the game scoreless after one. Basically, the theme on Heaven was that the Red Wings were just shocked that the New Jersey Devils - yes, THE New Jersey Devils - were hanging with them and giving them one hell of a game. But no one talks much about that Game 1 other than that was the one where Keith Primeau picked up a back injury that would take him out of the game (and the playoffs if I recall correctly). Not when Game 2 had so much more. The Red Wings went up 2-1 in that game forcing the Devils to turn it around from behind. Scott Stevens caught Slava Kozlov cutting across to the middle with his head down and, well, you know what happens then. After the Kozlov destruction, Scott Neidermayer cemented his spot in Devils history by going end-to-end, firing a puck off the boards, and then put home his own rebound for the equalizer.

As sweet as that goal was, it did not win the Devils the game, though you could argue that was the turning point of the entire series.
Heaven
really shines by focusing on the game winner. After Paul Coffey blocked a Shawn Chambers shot, he was down leaving Jim Dowd to get wide open in the slot. As you can probably figure out, a loose puck after a shot got to Dowd who put it home and gave the Devils the win (as sealed by a Richer empty net goal). Heaven then cuts to Brick Township and shows Dowd's dad and his brothers talking about how Jim was a winner and how great it was that he got a game winning goal in the Stanley Cup finals.
Heaven
really could have used more player interviews or words from others describing how things were when events occurred - they only did that sort of thing during the Finals, such as a short segment about the Devils' bus driver Heinz (who notes that Claude Lemieux complains the most on the bus), where the Red Wings fans get their octopi (and how much the Devils hate how they smell), and fan shots before Game 3 and 4. Good to mix things up, but I wanted more of it for some of the other series.
And so we go to Games 3 and 4 at the Brendan Byrne Arena (hey, it
was
1995). A young fan states that if somehow - somehow - Detroit can get past Stevens and Neidermayer and Daneyko they have to deal with the best ever goaltender in the NHL, Brodeur. At that point it would not be "maybe possible, but impossible." A disputable claim back then about Brodeur, but quite defensible now. In any case, the fans for Game 3 came with body/face paint, pitchforks, pom-poms, and all kinds of bad haircuts and got to see a great game. The Devils put 5 up on Detroit, chasing Mike Vernon (ASIDE: Yes, the road to the Cup had the Devils face Blaine Lacher, Ken Wregget, Ron Hextall, and Mike Vernon as opposing starters. I'm not making this up.) and even getting one on back-up Chris Osgood. While the end score was 5-2, Scotty Bowman stated in the post-game press conference that it was the most humiliating win he ever had as a coach. Good times.
The final game was one to remember, and
Heaven
did not disappoint with the fan segments. A little kid stating he's been waiting his whole life for the Devils to win the Cup was cute. A guy had a sweet Devils logo shaved into the back of his head. Various brooms swept in front of Red Wings fans was funny, but not as funny as a face-painted Devils fan cutting into a shot of a Red Wings fan talking to a camera and stating "The Devils are going to RULE, man" before fleeing. It's high comedy, I can't do the delivery justice. Anyway, it gets better for Devils fans when the narrator stating that the Red Wings played their best hockey all series in the first period of Game 4. And all they had to show for it was a 2-2 tie. The Red Wings storming off the ice at the intermission was classic. The rest of the game was elementary; the Devils broke through Vernon, and history was made. Claude Lemieux gets the Conn Smythe, Scott Stevens gets to raise Lord Stanley's Cup, some shots of the locker room party (Daneyko had hair back then, things were really
that
different then), credits roll as we see more footage of the party, some of the Stanley Cup parade in the parking lot at the Meadowlands, and as a final set of shots we see the Devils get congratulated by then President Bill Clinton with some Devils talking about how cool it was to keep being congratulated. And that concludes the sub-60 minute video that is Heaven.
If you want to visit and/or remember the days of the 1995 Devils, Heaven is not a bad video. It's a lot of highlights of each playoff game and for someone like me who doesn't remember 1995 so clearly - in my defense, I was 12 then - it's a good reminder of how the Devils carried on. You get an idea how different the Devils were back then and how different the game of hockey was over a decade ago. Most importantly, you get an understanding of what the Devils had to go through to win that Stanley Cup - and they did it all as a team, as a cohesive unit. You'll feel a lot of pride of being a Devils fan by the end of it, for sure. I do have some criticisms: the regular season is sort of dashed over with a set of highlights with some cheesy effects - I wanted more information about how things went, not just a loss to the Rangers and being out of the playoffs. Furthermore, it's not a long video since it's run time is less than an hour, and the opening sucks really hard. However, if you can get a decent copy of
Heaven
for cheap, I highly recommend you do so before you can't find it anymore.
Labels: Hockey Movies
Lowell, Schedules, and Sutter?
Apologies for missing a whole bunch of things yesterday. Don't worry, I have something lined up for later today.

First things first, thanks to an anonymous commenter in the previous post, the Devils' farm team in Lowell will definitely have a new look.
According to Rich Chere's article in yesterday's Star Ledger about the Vishnevski signing, a number of players will not return to Lowell:
Tuomas Pihlman, Chris Minard, Dan McGillis, and Scott Lachance. Interestingly, Jim Dowd is brought up in the same notes section. He wants to play again, but Lou isn't sure. I fear that the signing of Jari Viuhkola and the possible emergence of Rod Pelley may have replaced Dowd's spot on the team. That said, I wouldn't be opposed to him being re-signed for a relatively small fee; you can't teach experience. On the other hand, he would not likely be contributing much if he does play another season. I'm starting to see why Lou hasn't made up his mind yet.
While long road trips for any team aren't desirable, I think if you're going to have one, it's best to have one early in the season. If things don't go well, there is the rest of the season to make up for it. If things do go well, it's a sign that the team is primed for a successful season. More importantly, the 9 road games in October means January and February - crucial months in the season - are mostly at home, with 8 road games combined in both months. I certainly have no problem with that.

Of note on the schedule is November 14 - the return of Scott Gomez to New Jersey - so expect more boos than the Bronx on that night. Just briefly looking at the schedule, I'm also pretty excited for November 30, in the hopes that Montreal continues to falter at the sight of Martin Brodeur and December 15, the revenge game against Phoenix - hopefully the Devils do not play as horrible and awful as they did last season against them.

Lastly,
by way of Yahoo sports, the Devils may reportedly name Brent Sutter head coach of the Devils this Friday.
This report is based on an article that Sportsnet had yesterday,
stating that they can confirm that Sutter will step down from his role as general manager and head coach of the Western Hockey League's Red Deer Rebels to coach the Devils.
As a general rule, I don't get into rumors, but the fact that this is being reported so widely (OK, widely relative to the hockey world) means I cannot ignore it like other rumors.
Would Sutter be a good coach for the Devils? Consider the last really good coach for the Devils, Pat Burns - a tough, disciplinarian coach who demands defensive and offensive responsibility. Sutter is most definitely a tough coach, given his rep; and from what I understand he's all about discipline and defensive hockey. That alone would make him a decent fit, in my view based on what little I know of him. He's been very successful in the major junior leagues with Red Deer; but my one concern is how well he can transition to the NHL. Yes, he's a veteran - he is a Sutter after all - but coaching in the NHL is most likely a lot different from coaching in the WHL. I still think Pat Burns is the best man to coach this team; but I also understand that his health is preventing him from that - otherwise, he'd likely be named coach already. As far as whoever else was available, I think Sutter would be a better fit than other available personnel (e.g. Pat Quinn).
Patricia has her own thoughts on these reports at 2 Man Advantage.
Labels: 2007 Offseason
Tuesday, July 10, 2007
Vishnevski is Now a Devil
Now, let's be realistic here. Vishnevski will not be a top pairing defenseman. He is in the prime of his career at 27 years of age and he definitely is a physical presence on defense. If you're somebody who wanted the Devils to get bigger and more physical, you'll like this signing. Vishnevski is a guy who fits those needs. The downside is that he's caught out position frequently - so you can't rely on him often to provide solid defense - and he brings little offense from the blueline.

That all said, he's a depth defenseman - a #4 at best right now and a #6/bench player at worst. I say at best he's a #4 right now because if there's any team who can help a player improve, especially on defense, it's New Jersey. He won't develop or blossom into a top defenseman, not likely at 27, but if he improves on his positional play, he could see a lot more time on the second pairing than the third. To get an overall picture of the Devils' defense, here is how I would slot everyone:

White-Martin

Matvichuk-???

Third pairing, pick two: Andy Greene, Johnny Oduya, Karel Rachunek, Vitaly Vishnevski

Those question marks are not a mistake. It'll be an interesting fight in training camp to see who gets that #4 spot because in my view, no one has a lock on it just yet. I'd even go as far to say that Matvichuk may end up on the third pairing more than the second pairing - so there will be guys competing for more ice time. I have absolutely no problem with that provided those who win those spots can handle the responsibilities.
With this signing, the Devils' next moves, in my opinion, should be clear: sign Zach Parise and Paul Martin and hire a new coach. Once these steps are met, the roster may be ready - hopefully with plenty of room under the cap. There doesn't seem to be many viable options left on the free agency market - not a lot of talent at forward left, and the Devils have far too many defensemen to sign another one.
MORE INFORMATION UPDATE: TSN.ca confirms the deal, but provides more information.
Vishnevski signed with the Devils for 3 years for a contract totalling $5.4 million.
An average of $1.8 million (I think that's the salary cap hit?), and Vishnevski will earn $2 million each year in the next two years after this coming season. I guess the Devils see him as a #4 defenseman, otherwise I'd say that's a little much for someone who would be primarily on the third pairing. That said, I still think the spot is up for grabs.
Labels: 2007 Offseason
Friday, July 06, 2007
Ampersand, Etcetera
There was a fairly significant event in free agency today; not to mention some other things to point out:

The biggest news of the day involves the Edmonton
Oilers
of all teams. If you want proof that things have changed;
the

Oilers

offered Thomas

Vanek

of the Buffalo Sabres a 7 year contract worth $50 million!
The linked article at
TSN
notes this while discussing what else general manager Kevin Lowe will do for the
Oilers
. Now, the reason why this is a big deal isn't the fact that a player who has not played over 200 games (but does have 68 career goals) is being offered so much - it's the fact that he was offered anything at all.
Vanek
is a Restricted Free Agent - and since he was given a qualifying offer from Buffalo prior to July 1, Buffalo normally has the first rights to sign the player and match any other offers. It is not often that other teams try to get
RFAs
because the original team can easily match the offer. Furthermore, if the player does sign with the team providing the offer (an offer sheet, if you will), then the original team is compensated with draft picks depending on the amount of the contract. So if
Vanek
signed with Edmonton and Buffalo let it go, Buffalo would get Edmonton's next four first round draft picks - a substantial compensation, to say the least. However, considering that the
Oilers
have not done much in this
offseason
, Lowe swung for the fences.
Unfortunately for Edmonton, Buffalo matched the offer immediately and will give

Vanek

the exact same contract.
A lot of money? Definitely. However, it's
defensible
. For starters, players who score 40 goals that early in their career are rare - if his career continues to produce, he would definitely be worth that much. Furthermore, while draft picks are tempting, they are essentially question marks. Maybe the picks would be high and the Sabres could have drafted a player like
Vanek
. Or they could pick high and the prospect would not develop into a good player. Proven commodities are generally better assets than potential ones. Lastly, Buffalo definitely had the cap space given the loss of Daniel
Briere
and Chris
Drury
- this sort of move is really effective if the
targeted
team is too close to the salary cap
ceiling
. So Lowe swung for the fences, but ultimately missed.
In my opinion, while
RFA
hunting isn't often and generally not looked upon well, Lowe should have
targeted
the Rangers. Specifically, Henrik
Lundqvist
.
Lundqvist
is an
RFA
and arguably a big reason why the Rangers are competitive again since the lockout. Given that the current
goaltending
tandem in Edmonton is Dwayne
Roloson
(who will not get any younger) and
Jussi
Markannen
(who will not get any better),
Lundqvist
would be a big upgrade. Plus, consider that the Rangers do not have much room to
maneuver
under the salary cap. Lowe could have offered
Lundqvist
a very large contract and really put the squeeze on the Rangers. Maybe enough of a squeeze to get Henrik
Lundqvist
for a long time (and a lot of money) and make a lot of Devils fans happy. Well, he didn't. Technically, the
Oilers
could try again for Zach
Parise
; but I can't imagine they would be successful (the Devils also have a ton of cap space to match any contract for
Parise
).
Back to more Devils-relevant issues, today was the last day to file for arbitration, if I'm not mistaken.
The

NHLPA

website has the whole list of the 29 players who did file for salary arbitration.
The good news is that no Devils have filed for arbitration. Since Zach
Parise
is a
RFA
coming off his entry level contract, only Paul Martin would be eligible and he did not file. No bad feelings, no forced contracts, no problem.
Now for some non-hockey news items: I have an essay posted at
Interchangeable Parts
about
why I love hockey.
In the future, I'll re-post it here (for my own reasons); but in the meantime, I suggest you go check it out over there. Though you probably read
IPB
everyday anyway.
Finally, I just want to say thanks to all of you for reading this blog. It's a great feeling knowing that you have readers from Moscow to Kobe,
Hyogo
to Edmonton, Canada to Bombay,
Maharashta
to Bogota (New Jersey). Thanks.
Labels: 2007 Offseason
Thursday, July 05, 2007
Devils Sign Kevin Weekes
Well, this is likely the end of Scott Clemmensen's career in New Jersey unless he wants to sign with Lowell. Don't be fooled by Weekes' numbers from last season, Weekes is a capable goaltender. He was a starting goaltender a couple years back for Carolina prior to the lockout and did pretty well. He's only been the back-up in New York due to the emergence of Henrik Lundqvist. Needless to say, Weekes will once again be a back-up for Brodeur.

The question that should be asked is whether the signing of Weekes means Brodeur will play less than 70 games. I've stated before that I think it would be best to let the best goaltender in hockey decide how many games he wants to play. However, it would not be the worst thing in the world for Brodeur to get a rest and Weekes to get 15-20 starts - as Weekes is a much more experienced and proven talent than Clemmensen. Knowing what I know about Weekes, I have no problem with him getting starts provided he gets ice time more regularly then Clemmensen has got over in recent seasons. Of course, the Devils can have Brodeur play 70 games or more provided Brodeur has no problem with playing that much (and all indications during his career show that it is not a problem). But I don't think Weekes can be like Corey Schwab, play once in a six week span and still provide quality goaltending (I don't think many goaltenders can do that, much less want to).
$1.375 million over two years (I hope I'm reading the article right that it's $1.375 million over two year) for a quality back-up goaltending option is a great price. Even if Weekes sees less than 10 games in action, the Devils did not pay a lot for a solid insurance option; let's be realistic, if Brodeur goes down due to injury, the Devils are in serious trouble - period. If Weekes plays a relatively decent amount of games and does well in net, giving the best goaltender in the NHL more rest, then it's a great bargin.
What's more,
Kevin Weekes' has his own website with his own (very catchy) theme song.
(Someone on
HFBoards
pointed this out. Thanks.)
As an aside, if you need further proof as to why Lou Lamoriello is excellent at being a general manager, consider the past few days. He's addressed team needs by signing free agents without overpaying them - keeping Johnny Oduya, Karel Rachunek, Dainius Zubrus, and now Weekes. More amazingly, he's doing all this with a vacancy at the head coaching position - these guys are signing with New Jersey without knowing who will coach them in the coming season. That is simply astonishing, in my opinion.
Labels: 2007 Offseason
Wednesday, July 04, 2007
Happy 4th of July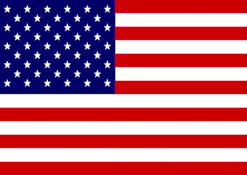 Happy Independence Day to all of you out there!
Enjoy the day, where ever you may be.
Tuesday, July 03, 2007
Devils sign Dainius Zubrus
I go out for a bit on a beautiful day in New Jersey and guess what happens? A big signing, that's what!

Now this is a great signing. Zubrus is 29 years old and he can play the center or right wing positions. He may be better on the wing, but he definitely produced while centering Alexander Ovechkin's line in Washington. He's got some offensive skill, but
he's more of a playmaker as his low goal and shot totals would suggest.
His numbers were definitely helped by playing with Alexander Ovechkin in Washington for the past two seasons; so perhaps high point totals won't be in the cards. But he definitely displayed some skill in his brief time with the Buffalo Sabres, with 4 goals and 4 assists in 19 regular season games and 8 assists in the playoffs. Furthermore, he's a huge player - 6'4", 224 pounds - so those concerned with the Devils being a bit too small should have those concerns allayed.
But what makes this a great signing isn't his numbers but the contract itself. He's pretty much signed long term, likely for the rest of his career, but it's a very cheap 6 year deal. It's an average of $3.4 million per year; definitely a great bargin if he steps up his game with the Devils. If he falters, the contract is not such an albatross for trades nor does it kill the Devils' salary cap. Shrewd signing, at a first glance, in my opinion. Especially since I thought Buffalo would move heaven and earth to keep someone who can play center after seeing Chris Drury and Daniel Briere leave the team.
ONE MORE THING: I can't believe I didn't figure this out sooner. Consider these lines:
Elias-Zubrus-Gionta
Parise-Zajac-Langenbrunner

See, what makes Patrik Elias special is that he can set up plays as well as being the finisher of plays. Suppose Zubrus centers Elias and Gionta. Elias can dictate the play while Gionta buzzes around the slot; Zubrus can more than complement that with his size along the boards or be used as an additional playmaker (not like Gomez where he was a solid playmaker first and foremost). Since Zubrus has centered a first line in Washington for two seasons, he can definitely handle the minutes and the workload - only he doesn't have to be the top guy on the line. He just needs to mesh well with Elias and Gionta, if he does I think that line will work wonders. Plus, the PZL line can remain together and effective with their already solid chemistry. The more I think about this, I like this signing more and more. Especially the contract - the Devils have well over $10 million in cap space remaining
with
this signing. Time to pay Parise and Martin!
Labels: 2007 Offseason
Signings: Rachunek, Janssen
I got word of both of these articles through
HFBoards
- the premier message board for hockey (in my opinion).
Second, the not quite so familiar one:
Quebec sports si
te RDS is reporting that Karel Rachunek has signed with the Devils for $1.5 million for next season.
Rachunek is a 27 year old (soon to be 28) defenseman who played for the Rangers last season, scoring 6 goals and 20 assists in 66 games with 4 assists in the playoffs. With the Rangers, he averaged 19:23 on the ice - the fourth highest among Rangers defensemen. Repeat after me: Rachunek is not Rafalski's replacement. If anything, I think he's Brad Lukowich's replacement. He's not the quickest guy on the ice, but he's dependable enough in his own end. In a depth role or a #4 spot, I got no problems with Rachunek. Who knows, he may improve a little playing on a team that has a semblance of a clue on how to defend. A good depth signing, in my opinion.
Labels: 2007 Offseason
Monday, July 02, 2007
July 1 Aftermath
Now, I'd be lying if I said these moves does not hurt the Devils. The team's #1 center and their top playmaker is now the #1 center (well, maybe) for their biggest rivals; and the team's de factor #1 defenseman is now on Detroit's top 4. Those are two big holes that are not easy to fill. All the potential #1 centers in free agency were taken in day 1 and they all went to the Atlantic Division (Daniel Briere, Chris Drury, Gomez). The defensemen free agency pool is stronger, but the only top end defensemen remaining is Sheldon Souray (who is terrible on defense) and Brad Stuart (who likely cannot replace Rafalski's offensive contribution as he is a defensive defenseman). For a list of who is remaining,
James Mirtle's blog has a comprehensive list of remaining players.
At least the Devils signed Johnny Oduya. Therefore, the Devils have two priorities (three, since there is no head coach right now): a center who can play first-line minutes and a defenseman who can give 24-26 minutes of solid defense a night. The latter is easier to fix than the former. Paul Martin's average ice time last season was only 16 seconds under Rafalski's average of 25:29. Martin has improved over the course of last season on both defense and on the point; it is not inconceivable to expect him to step up his game for next season. Of course, if the Devils do that then they still need a defenseman - just not a top end player to replace Martin's spot. Then again, Oduya or Greene could take that spot leaving the Devils only needing a defenseman for depth and would not need a top player. That all said, if the Devils go and sign a top 4 capable defenseman, it would give them a lot more flexibility on how they want to set up their pairings - not to mention what to do when injuries occur.
So the Devils do not need to break the bank for a defenseman. For a center, though, the prospects are pretty dim.
At the end of the Chere article
, Lou Lamoriello does state that he will look for a player in free agency; but if he doesn't see anyone he likes then he will consider a trade. A trade may be required for the center position. Going down the list of available centers, it seems that the Devils would have to put a #2/borderline-#1 center on the first line and hope he does well. But going down that list you have inconsistent guys (Alexei Yashin, Mike Comrie, Michel Handzus), guys who are not getting any younger (Peter Forsberg, Robert Lang, Michael Nylander), and the unknown (Dainius Zubrus). While I wouldn't be opposed to Lang (Forsberg is too injury prone), the best guys for the Devils may be Zubrus and Nylander. With Buffalo losing Drury and Briere, I fully expect the Sabres to move heaven and earth to keep Zubrus. Nylander leaves a first line position with the Rangers; it begs the question of whether he is really a solid playmaker or whether he's the product of playing with Jaromir Jagr. The fact his two most productive seasons came with centering Jagr's line does not induce confidence. Now that I think about it, Zubrus would be a great fellow to get. Since the first line center will likely be centering Patrik Elias and Brian Gionta (two players whom I'm sure will be more productive in this coming season), the center can be a playmaker and set those two up (while at the same time not being afraid to shoot, unlike Gomez).
Between the two, signing a center is more important in my opinion. The Devils do not have the depth currently to fill that first line position. Shifting Elias or Zach Parise to center after many successful seasons at left wing make no sense. Those two do their best on the wing, let them play there. Not to mention the requisite question of who would play left wing in such a scenario. Sergei Brylin definitely does not have the talent to be the first line center for a season, no one in Lowell can step up to be the first line center right away (and it wouldn't be fair to expect any of them to do so), and Travis Zajac is entering the second year of his career - forcing him to take a larger role could stunt his already-promising development.
While it's clear that the Devils got the shaft on July 1, there are some positives to all this. The first is history. When Bobby Holik signed with the Rangers for an astonishing $9 million per year contract, the thought was "oh no, the Devils are teh doomed." Clearly, this did not happen. When Scott Neidermayer signed with Anaheim, leaving Lou to get whoever was left on defense and force the Devils right up to the salary cap ceiling, the thought that the Devils would no longer be dominant. Two Atlantic Division titles in the last two seasons argue against that. My point is to take any reports of the Devils demise with a grain of salt - wait until January 2008 before lamenting. The second is cap space. Vladamir Malakhov (OK, Alexander Korolyuk), Alexander Mogilny, Gomez, and Rafalski are all off the books. I'm just guesstimating here, but that's at least $10 million in cap space the Devils are free to use. Free to sign Parise and Martin to long term deals and free to sign whoever they want (or whoever is left, rather) for almost any amount. The Devils could just sign an older center in the short term and in the near future have plenty of cap space to get a higher caliber player.
Contrast this with the Red Wings and the Rangers (especially the Rangers when you also consider Drury), who both over paid for each of these players. OK, Rafalski may be worth the money in the short term but he's 34. The deal is for five years, by the time he's 37 (and 38 and 39) will he still be worth that much? I have my doubts. Gomez is getting a hell of a lot of money for a guy who has had only one season with more than 80 points (and that year was the only one where he had more than 20 goals). Rangers fans should hope he meshes well with Jagr, otherwise he'll be a large liability to the team if only for the extensively large cap space he takes up.
Lastly, I just want to say the following: Rafalski and Gomez were unrestricted free agents. As much as you want to talk about lowballing or Lou not making a deal; ultimately it does not do any good to state what deal Lou should have offered. The unrestricted free agent ultimately makes the call as to where he wants to go. Both players got, in my opinion, some incredibly large contracts which are incredibly hard to pass up. Rafalski gets to play for the team he presumably liked when he was growing up in Michigan for a whole lot of money. Gomez gets far more money - which still shocks me considering how poor he was this last season - and does not have to move. If you need to "blame" someone for these moves, you might as well blame the players themselves - if you really can blame them.
That said, I fully expect and demand loud chorus of boos for Gomez during the 8 games they will play New Jersey next season. Unless he's playing poorly, then I want laughter.
Labels: 2007 Offseason