Thursday, April 03, 2008
One More Thing
Toronto claims there wasn't enough evidence from the replays about Dainius Zubrus' wraparound goal.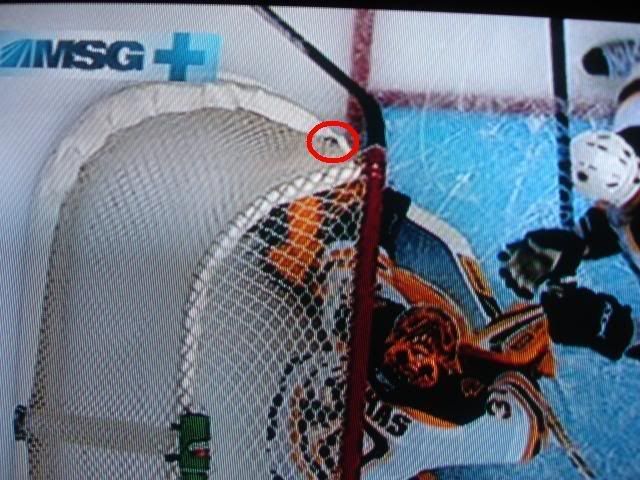 Not enough evidence, huh?
(I found this at
IPB
, who found it at
Fire & Ice
- originally posted by one "AfroThunder396." Thanks to all of them!)
Labels: 2008 Postgame, 2008 Season, Devils Issues, Hockey Issues
Comments:
I'm a Devils fan watching in Boston, and once this angle showed up on NESN the announcers were saying, "Oh well, that's a goal for the Devils." When no goal was signaled, both the play by play and the color guy just laughed.
Maybe we should all chip in and get Toronto NESN and some HD TVs.
Post a Comment
<< Home